Smart Growing Monitoring Solutions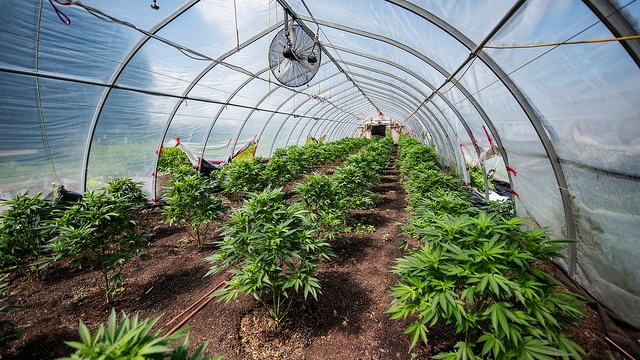 At Check-It, we know how important it is to have a successful growing operation. As a result, we provide essential monitoring with key performance key indicators to create Smart Growing Monitoring Solutions that are reliable, adaptable and most important, powerful. Our platform of integrated wireless sensors capture the right data at the right time to make actionable decisions. Ensure you maintain an ideal growing environment using our profile manager to define each stage of your plant life.
Keep track of your growing operation at your fingertips with our easy-to-use, seamlessly integrated solution.
Check-It's Smart Growing Monitoring Solutions can be used on many different crops. We can monitor a wide range of crops, from producing larger tomatoes to achieving higher-yielding cannabis crops. Producing high-performing crops requires care and attention which allows them to perform at their best. Our friendly user interface provides critical information at a glance.
When producers grow with an understanding of vapor pressure deficit, they enjoy increased cyclical rates and more substantial development of their crops.
Knowing what to measure: Vapour Pressure Deficit
After many years of experience providing innovative IoT Solutions, Check-It understands that not everyone wants to see just charts and graphs. As a result, we provide many different algorithms and formulas to make growing as simple as possible. One of those formulas include automated calculation of the vapor pressure deficit to understand if your ambient air temperature and humidity are at the proper levels depending on the stage of your growth cycle. This can be at an even higher degree of accuracy with our wet leaf temperature sensors added as well.
There is a purpose behind everything that you are trying to measure when you are managing your growing environment. By understanding your vapor pressure deficit (VPD), as a grower, you will have enhanced cycle rates and larger yielding plants. Proper VPD management allows for nutrients to be distributed more effectively. VPD measurements provide actionable data about humidity, temperature and airflow.
Click here to contact us.
How we do it?
Some of our critical real-time measurements include, but not limited to:
Temperatures
CO2
Relative Humidity
Light
VFD ( Vapour Pressure Deficit)
Soil Moisture
Wet Leaf
VOC

Peace of mind. Monitor in Real-Time. Keep your investment safe.
Reliable: Extremely long range wireless range using LoraWan networks. Rugged sensors to ensure communication within any environment.
Optimization. Maintain proper environmental conditions for optimal plant growth and health
Too much RH and you can have diseases like mold develop
Reduction in light reduces plant health and yield
Having a hot grow room is not healthy for the plants and your profits could burn up
Accurate data keeping your business optimized. Turn data into actions. Information is powerful.
Save money on energy and production costs. By operating your grow room at consistent, optimized conditions that are beneficial for plant growth.
Do you have some equipment that you wish to monitor? Our Smart Growing Monitoring Solutions can be expanded to add a Fan monitor or heat monitor to your Kit. We can also keep your production safe with our occupancy sensor that comes standard.
Contact Us
Drop your contact information and we will get in touch to answer questions or provide a demo

Click Here