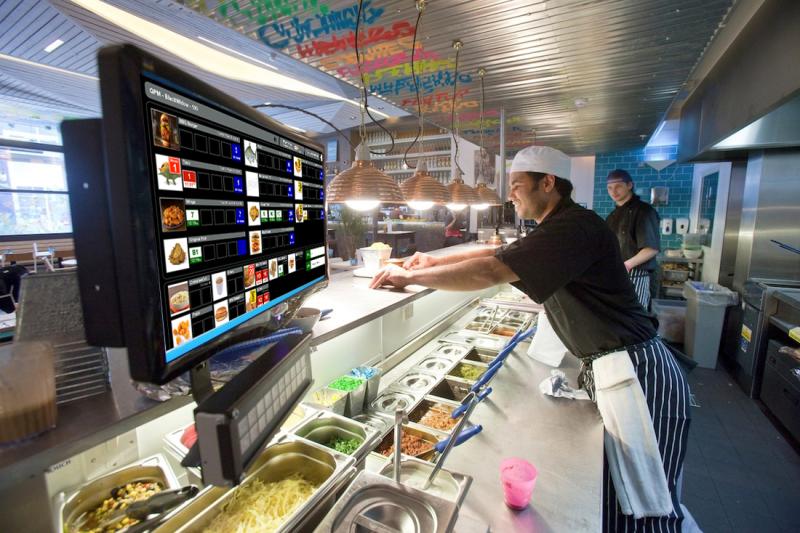 Kitchen Brains is a leader in the food service industry and has been operating in Stratford, CT
for over 50 years. Kitchen Brains was looking for a smart energy solution that would monitor
kitchen equipment usage along with smart sensors for freezers, coolers and food prep areas.
Quick serve restaurant equipment is used for many hours each day and requires regular
maintenance to reduce any downtime during prime operating hours.
Check-It was able to install detailed monitoring for all critical points in the commercial
kitchen such as grills, fryers, fans, coolers, freezers etc. Alerts were placed on each
piece of equipment in case of mechanical failure, running outside of operating hours or
increasing trend in higher energy use.
Temperature sensors were placed in all areas requiring Food Safety for anything too
high or low range according to HACCP standards.
An iPad electronic checklist was provided to ensure prep areas were being probed on a
regular basis with timestamps of when and who completed the checklist.
Compliance reports can be generated at anytime to ensure all required steps are performed throughout the day. Alarts can also be generated if checklists are not performed on time or food prep areas have not been verified