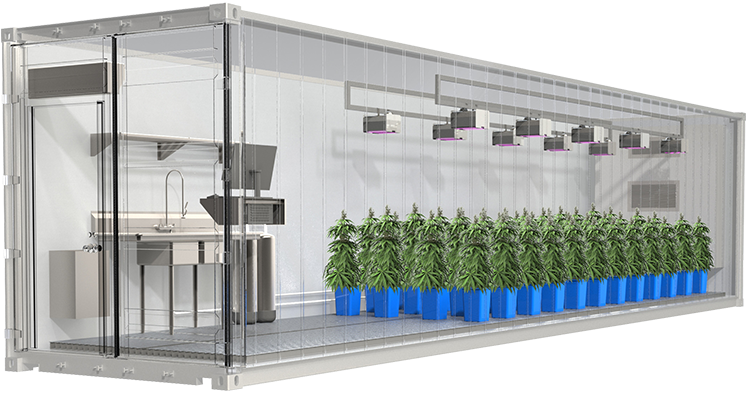 Extremely Functional, Connected, Expandable Grow Pod (Room) & Greenhouse Monitoring Solution. SMART GROWING MONITORING – Multiple Pods (rooms), multiple sensors (as many as you like) that are extremely FUNCTIONAL, SCALABLE AND ADAPTABLE TO YOUR OPERATION. Providing critical data in real time. Connect all of your rooms with one single Hub. Imagine the power at your fingertips!
At Check-It, we know how important it is to have a successful growing operation. As a result, we provide essential monitoring with key performance key indicators to create Smart Growing Monitoring Solutions that are reliable, adaptable and most important, powerful. Our platform of integrated wireless sensors capture the right data at the right time to make actionable decisions. Ensure you maintain an ideal growing environment using our profile manager to define each stage of your plant life.
Deliverables: Repeatable Performance. Easy to Implement.
What we Measure and How it works
Temp, C02, VO2, Relative Humidity, Hours of light, Light Intensity, Vapour Pressure Deficit (VPD), Soil moisture, EC of soil, & Leaf Wetness.
Use these readings to calculate vpd to simplify you grow log to improve future crops.
Actual readings and analytics – vpd and history for improving performance in future grows
The Functionality of our Smart Growing Monitoring Solution is second to none. As you can see from the monitoring capabilities (from Leaf Wetness to VPD), the low energy usage, and the long-distance coverage that our Smart Growing System provides. Our system is flexible, scalable and adaptable to your situation.
Our Expertise
There is a purpose behind everything that you are trying to measure when you are managing your growing environment. By understanding your vapor pressure deficit (VPD), as a grower, you will have enhanced cycle rates and larger yielding plants. Proper VPD management allows for nutrients to be distributed more effectively. VPD measurements provide actionable data about humidity, temperature and airflow. We want you to Grow your best plants with VPD and Smart Growing. SMART GROWING MONITORING – Multiple Pods (rooms).
After many years of experience providing innovative IoT Solutions, Check-It understands that not everyone wants to see just charts and graphs. As a result, we provide many different algorithms and formulas to make growing as simple as possible. One of those formulas include automated calculation of the vapor pressure deficit to understand if your ambient air temperature and humidity are at the proper levels depending on the stage of your growth cycle. For an even higher degree of accuracy, add our wet leaf temperature sensors to your kit.
Check-It has taken all of the technology and put it in the background, so rather than making data entries and vpd calculations for all of your rooms, you are monitoring the performance of your each room. Contact us.https://site.check-it.ca/reach-out/
#IoT #smartgrowing #growrooms #pods #innovation #check-it